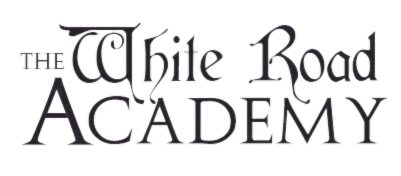 Hey, members! Welcome to the new and improved OWR Academy, hosted now on Learnworlds instead of that pesky Moodle platform.
From August 1 until the October 2023 Retreat, Regent Master Anthony and I will be working on migrating our content from the old academy site to this one. For those who are past the Intro to Philosophy course, please keep the old academy URL saved until we've finished our transition. As for you newer members who are still in just the Philosophy course, feel free to ditch the old site for the new one! We have completed the transfer of the Philosophy course.
We have a
Resource Library
that we will be adding all our important documents for our regency. We will have it organized in different categories. The Library collects URLs, so we will be arranging Google Drive Folders according to Ranks and Committees.
Our
Internal Blog
will be for our private articles just for members. Only subscribed members that have gone through the interview process and signed the NDA have access to this blog. It is also categorized between the ranks. When on the Blog Home page, you may be able to see the blog post cards that preview the article, but if you're not of the right rank, you won't be able to view the actual article in question.
Any blog post that is not for our private members will be posted on the main OWR website. We will be keeping this website for such separations! The main site will just be for information for public users. Any kind of contact forms will be routed to the Academy for public users to fill out.
Each course, no matter if you've already taken it, will be refreshed (since we can't transfer over records). So those who've already finished a course (once we are fully transitioned to the new site), please go through the course and reupload your papers to each essay activity. This is for posterity of your student records and progress. I'll send reminders to everyone who hasn't throughout the next several months. Once we're fully transitioned, I will be checking these submissions--especially when you request to rank-test.
Something I'm especially excited for in the beginning stages of this new platform is that I was able to put the Neophyte's Guide into a course! Our newest students will be able to go through the
Introduction to the Order course
, viewing the guide as an interactive text-based course, as well as other invaluable resources for our members.
Mentors will be able to be assigned groups, where we can add your mentees so that you are able to easily interact and observe their progress through the course! More on that when everyone is fully onboarded.
Not only that, but it's easier to send me and Regent Master Anthony an email. For errors on the site, you can
send a Tech Support message to me
. Or if you have a question about course content, you can
contact Regent Master Anthony
.
Lastly, you may see something on your Dashboard that says
"Latest posts" or "News Feed" or "Daily News"
. We're able to link our main public site and social media accounts to show our posts public posts! You can see what we're saying online, including us sharing public events, through that page! It's a nifty little feature.
Finally, something we'll be figuring out more as we go on in this process is making our subscription billing more user-friendly. Something that I will be testing out in the beginning is how to automate the subscription setup for new members, and how to allow you to update your billing information through your account settings. I'll let you know more as we get further done the road.
Even with these minor features worked out, I feel that Learnworlds has provided us an upgrade over Moodle. It's much more user-friendly, responsive, updated, and way more mobile compatible. Members shouldn't have any issues learning on their phones or tablets anymore.
If you have any questions, need any help, or have any suggestions, please do reach out to me.
Blessings!
Created with